University POLITEHNICA of Bucharest, the most reputed technical university in Romania
---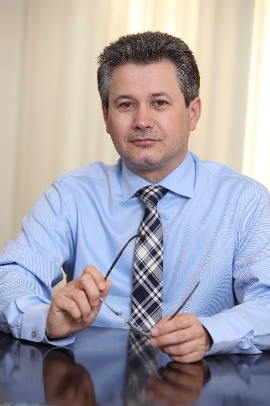 With a tradition of over 200 years, the University POLITEHNICA of Bucharest (UPB) is undergoing a continuous modernization process, being in constant collaboration with the greatest universities all over the world. In the fast-changing global economic environment, UPB is striving to bring global perspective to all its programs and activities. The University plans for global alliances with highly reputed academic organizations. We believe in preparing global leaders who believe in contributing to the national and global economy and civil society. The mission of the University POLITEHNICA of Bucharest has been thought as a blend of education, research and innovation, which represents a key towards a knowledge-based society and economy.
Creating knowledge mainly by scientific research, disseminating it through education and professional training, information technologies, as well as the use of technological innovation are the key elements that define the university distinctive profile.
At UPB, we provide a premier, student-centered educational experience to all students. We appreciate the diverse opinions and experiences international students bring to our campus as they enrich our learning and working environment. Our international students are engaged in numerous academic and extracurricular activities. For example, the Department of International Relations at UPB organizes several celebrations dedicated to the UPB international students. These well-attended events, along with many others, exemplify our university's spirit of inclusiveness for all types of ideas and people.
Finally, your decision to attend the University POLITEHNICA of Bucharest, the most prestigious technical university in the country, will mean much more than earning a university degree. You will be an integral part of the university's commitment to diversity and globalization and will ensure UPB community develops a broader understanding of the world and its many cultures. I am certain that, by educating you, UPB will become a better place and a stronger university.
---