General information
A multicultural and open learning environment requires people from different places with academic backgrounds and professional experiences. Therefore, we try to have the support of visiting professors and lectures every year.
The visiting professors are proposed by the faculty and approved by the university Senate.
Based on its academic needs, the UPB Senate may extend an invitation to foreign faculty members or renowned specialists to join the university for different didactic or research activities.
The terms of the visit and possible recompensation will be negotiated individually with each visiting professor taking into consideration the background and professional experience.
Contact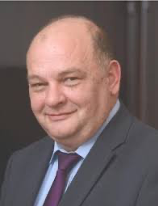 George Darie
Senior Policy Adviser European Affairs