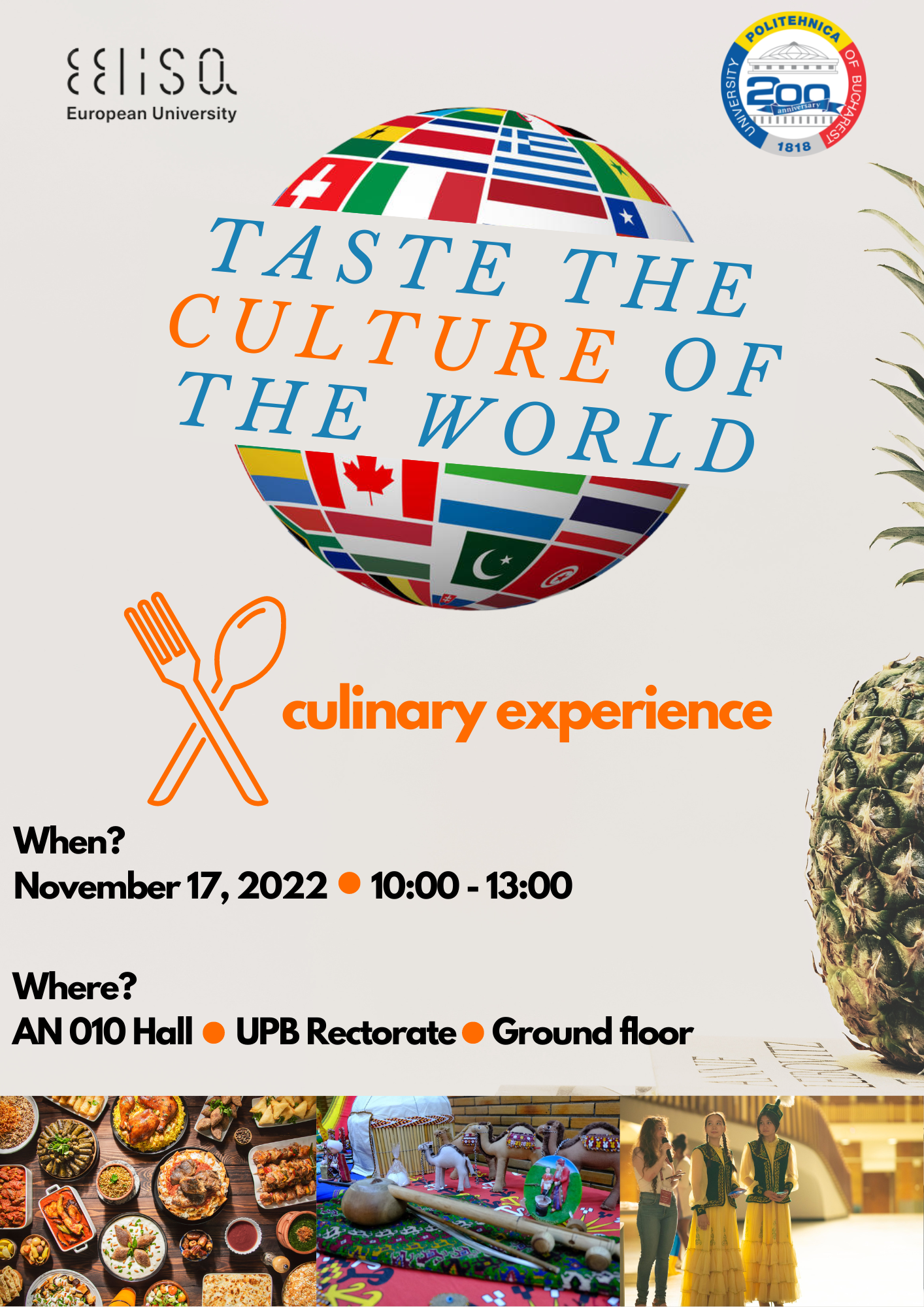 INFORMATION
Application period
18 October - 7 November 2022
Eligibility
All UPB students from all study cycles can sign up for this competition.
Selection process
Selection is made through information screening, based on evaluation of the submitted information.
Application requirements
The applicants must fill all the information in the application form;
Students can apply individually or as a team of maximum 4 people;
Traditional cooked food.
Optional:
You can also bring cultural objects to your stand, play music or wear traditional costumes from your country.
* other suggestions are welcome as long as you present them in the "concept presentation" section
Announcement of the results