General information
Are you planning to undertake a postdoctoral fellowship? Learn more about the key steps to conduct a postdoctoral fellowship at the University POLITEHNICA of Bucharest.
The University POLITEHNICA of Bucharest considers that postdoctoral fellows are an integral part of academic community and contribute to its mission. It therefore wishes to offer postdoctoral fellows official status, enhance the value of their experiences, and offer services meeting their needs. The University expects in return that postdoctoral fellows will comply with university policies, and will recognize their affiliation with the University in their publications, meetings and endeavors.
The UPB defines a Postdoctoral Fellow as someone who has recently completed their doctoral degree, working under the supervision of a faculty mentor, will have an appointment (of up to 1 year) that is focused on research and scholarship as preparation for a full-time academic or research career, being encouraged and expected to publish the results of their independent research.
If you decide to start postdoctoral studies at UPB, you should check more information about the 2-research facilities PRECIS and CAMPUS. The Research Center for Innovative Products, Processes and Services (PRECIS) has 28 advanced research and innovation labs, spread over more than 8,000 square meters, offering state-of-the-art labs with modern technologies. The Center for Advanced Research on New Materials, Products and Innovative Processes (CAMPUS) is the research center for multi - and inter - disciplinary technologies. It holds a state of the art 7 stories green and intelligent building with unconventional power sources, energy recovery, reuse of resources, and intelligent management systems. It integrates 42 research labs, spread over more than 8,000 square meters.
What You Can Expect:
Associated with a Faculty Mentor;
Defined Goals and Expectations;
Sufficient safe lab/office space, and access to research facilities and/or necessary resources/equipment;
Recognition for your contributions at a world class institution;
Mentoring of research training and in preparation for career opportunities;
Participation in Research academic activities;
Access to University Services.
Our Expectations of You:
Be cooperative in your work with your faculty mentor and colleagues;
Assume responsibility of your research and career development;
Fulfill the duties in your offer of appointment;
Respect all University policies and the governing research conduct.
Registering as a postdoctoral fellow at the Vice-Rector responsible for Graduate and Postdoctoral studies is mandatory prior to undertaking your fellowship.
Find a research supervisor
To initiate the process for a postdoctoral appointment at the UPB, identify and contact a professor in your area of interest to inquire about postdoctoral opportunities and the possibility of supervising your research.
Visit the website of the faculties, where you can usually find the list of faculty members and their research areas.
Consult the website of the university where you will find the University's domains of research interests including a list of researchers and professors.
Contact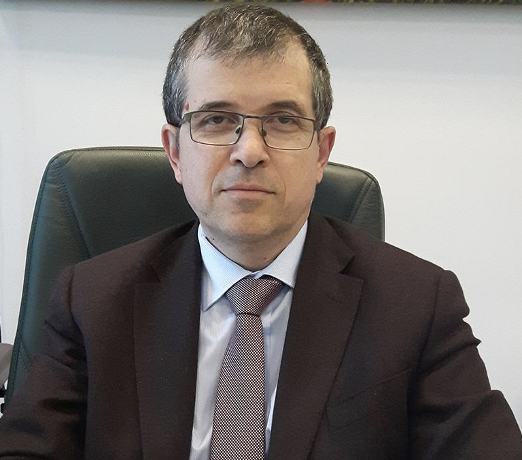 Horia Iovu
Vice-Rector