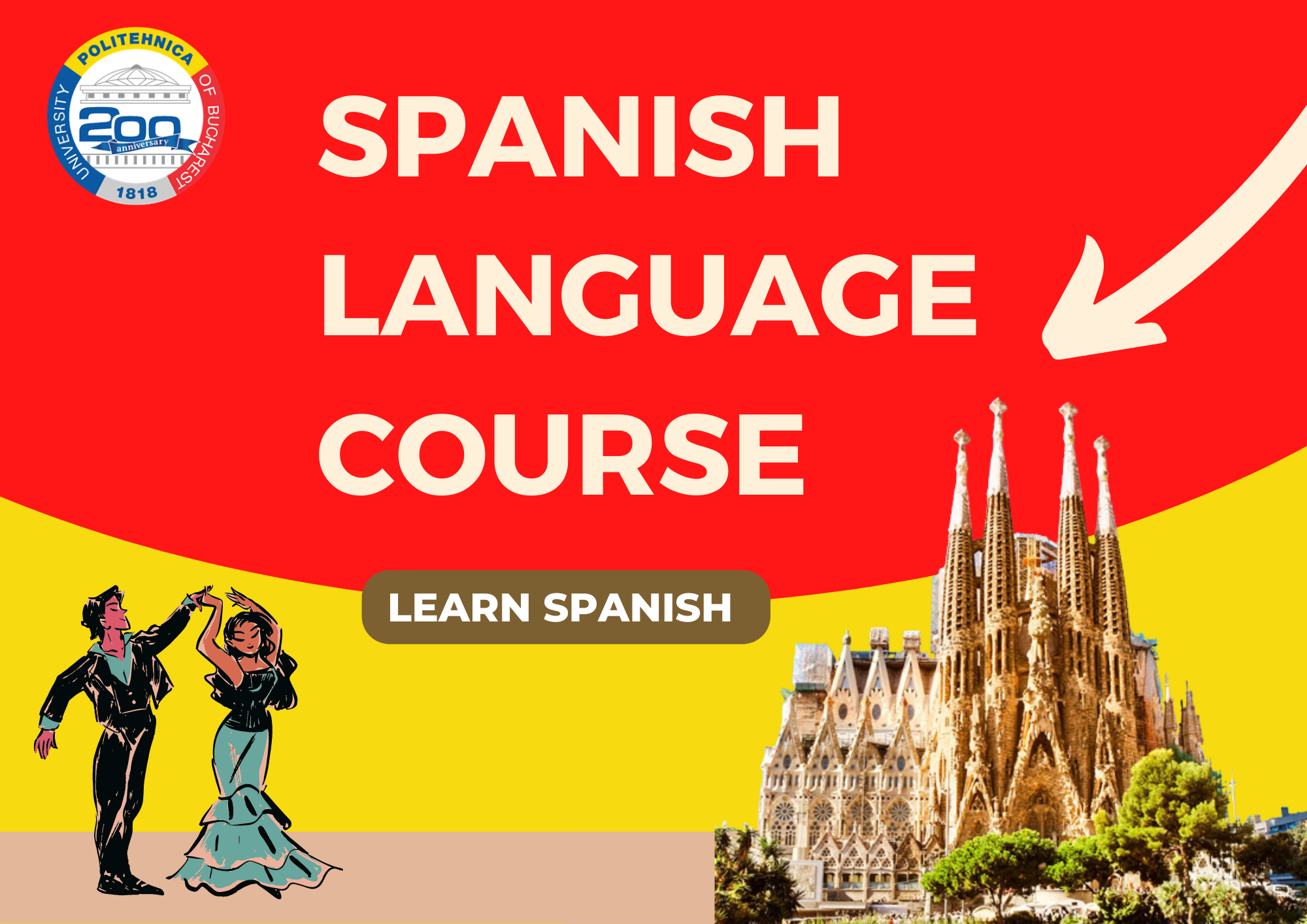 Optional Course (Beginner, Intermediate and Advaned) of Spanish Language (free of charge)
About the course
The course will be held through the Faculty of Engineering in Foreign Languages and it will be delivered by experimented teachers in the study of the Spanish language, applying interactive methods, with a predominant focus on the communication skills of the Spanish language.
In the academic year 2023-2024, UPB organizes three courses, one for beginners (who have never studied Spanish before), one for intermediate students (limited to the students who have graduated the beginner course or students who have already reached the A1 or A2 language level) and one for advanced students (limited to the students who have graduated the intermediate course).
The course materials will be provided by the university.
At the end of the course, students will receive a graduation diploma from UPB. Afterwards, they can apply for the international exam of DELE.
Learning Spanish is a great way to open a whole variety of exciting job opportunities for engineers of all nationalities. More than ever, companies include diverse working environments where Spanish-speaking employees represent important assets, both for the expansion of the cultural diversity of the company and for the organisation's ability to tackle more diverse markets. Through learning Spanish, young engineers and graduates are able to join teams in the most varied fields, like business development, marketing, healthcare, science, information technology and engineering.
In this course you will:
learn about language in general;
learn basic Spanish vocabulary, grammar, pronunciation, sentence structure, and new words to use in conversation;
practice writing and speaking everyday phrases and get an introduction to Spain and Latin America culture.
INFORMATION
Enrollment
October, 2023
Duration: 1 year (two semesters, four hours a week).
Admission capacity
Three groups of 15-20 students will be formed.
Application period
April 20 – August 1, 2023
Eligibility
UPB students from all study cycles can sign up for the selection, except doctoral students in the extension period.
Selection process
Selection is made through document screening.
* Within the screening process - based on comprehensive evaluation of the submitted documents - applicants will be granted admission if the number of applicants does not exceed the course capacity.
Application requirements
The applicants must submit the documents in the application form.
General criteria for eligibility
To be eligible for the Spanish course, students:
must have not repeated any year of study;
must have not any failed exam from the last exam session.
| Criteria | Score |
| --- | --- |
| 1. Academic performance (average academic score) | 30 |
| 3. Motivation Letter | 30 |
| 4. Curriculum Vitae (scholarships, competitions, projects etc.) | 40 |
Academic performance (0-30)
A student with an average academic score of 9,50 or higher, will receive 30 points;
A student with an average academic score between 8,50 - 9,50 will receive 20 points;
A student with an average academic score between 7,50 - 8,50 will receive 10 points;
A student with an average academic score less than 7,50 will not receive any points.
Motivation Letter (0-30)
The score is 30 points. The motivation letter is expected to have at least 250 words and to support the applicants desire to join the course in a clear and concise style.
Curriculum Vitae (0-40)
CVs with extracurricular activities will receive 40 points;
CVs without extracurricular activities will receive 20 points.
Academic performance will not be taken into consideration here.
Announcement of the application results
Announcement: By September 2023 by email.