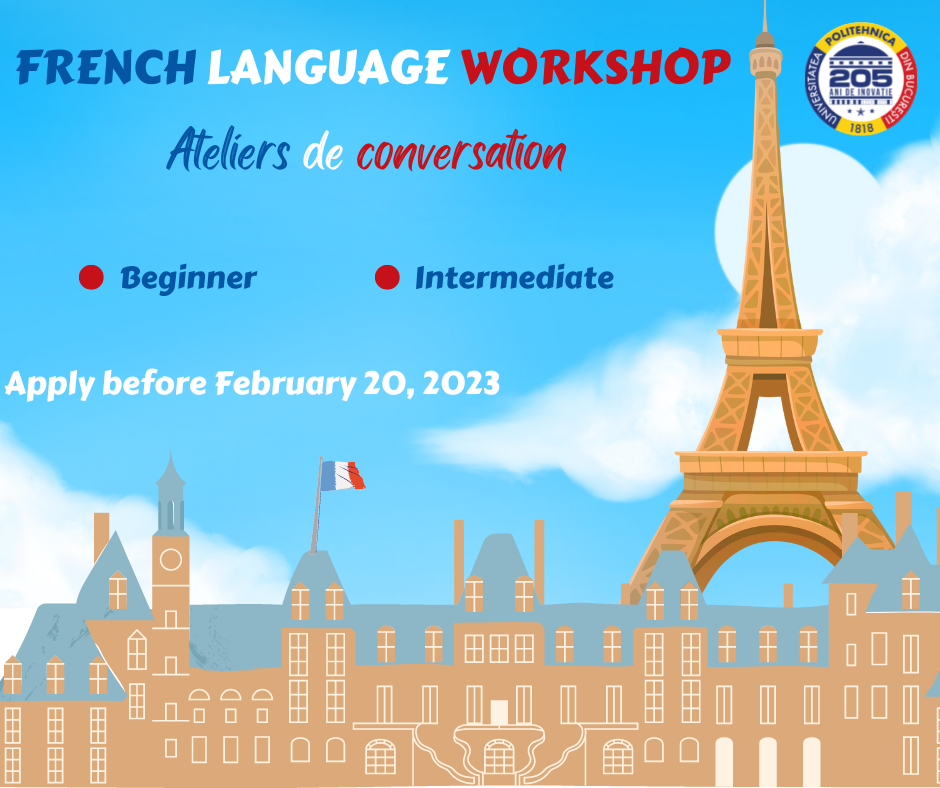 French Language Workshop
- Beginner and Intermediate -
free of charge
About the workshop
Did you know that you can learn French through games and engaging activities? It's called conversational workshop and its main activities consist in creating debates, games, role plays and different kinds of media support (TV, cinema, music, art, sports etc). If you're an UPB student, you can join the course for free!
The workshop is delivered by an UPB French native teacher who uses innovative methods based on high interaction and communication.
The workshops are opened for beginners and intermediate levels. The course materials will also be provided by the university.
INFORMATION
Application period
16 January - 20 February, 2023
Duration
3 months (March - May)
2 sessions/week
3. Eligibility
UPB students from all study cycles
Selection process
Selection is made through document screening, in the limit of available places.
Application results
Via email, on February 26, 2022